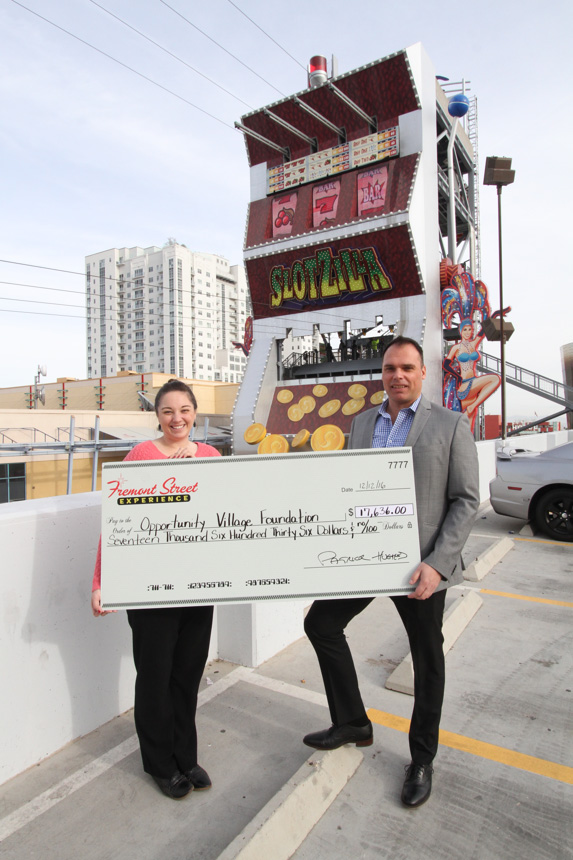 Fremont Street Experience hosted a SlotZilla Charity Challenge to benefit Opportunity Village following the 12th annual Las Vegas Great Santa Run.
All the money raised from ticket sales (10:00 a.m. to 5:00 p.m. on Dec. 3, 2015) were donated to the Las Vegas charity.
Since 1954, Opportunity Village has set the precedent for offering programs and services to those in the community with intellectual disabilities.
To-date, Fremont Street Experience has raised more than $260,000 for Las Vegas nonprofits through its SlotZilla Charity Challenge.
The post SlotZilla Charity Challenge Raises $17,636 for Opportunity Village appeared first on Fremont Street Experience.
Source: Las Vegas Experiences